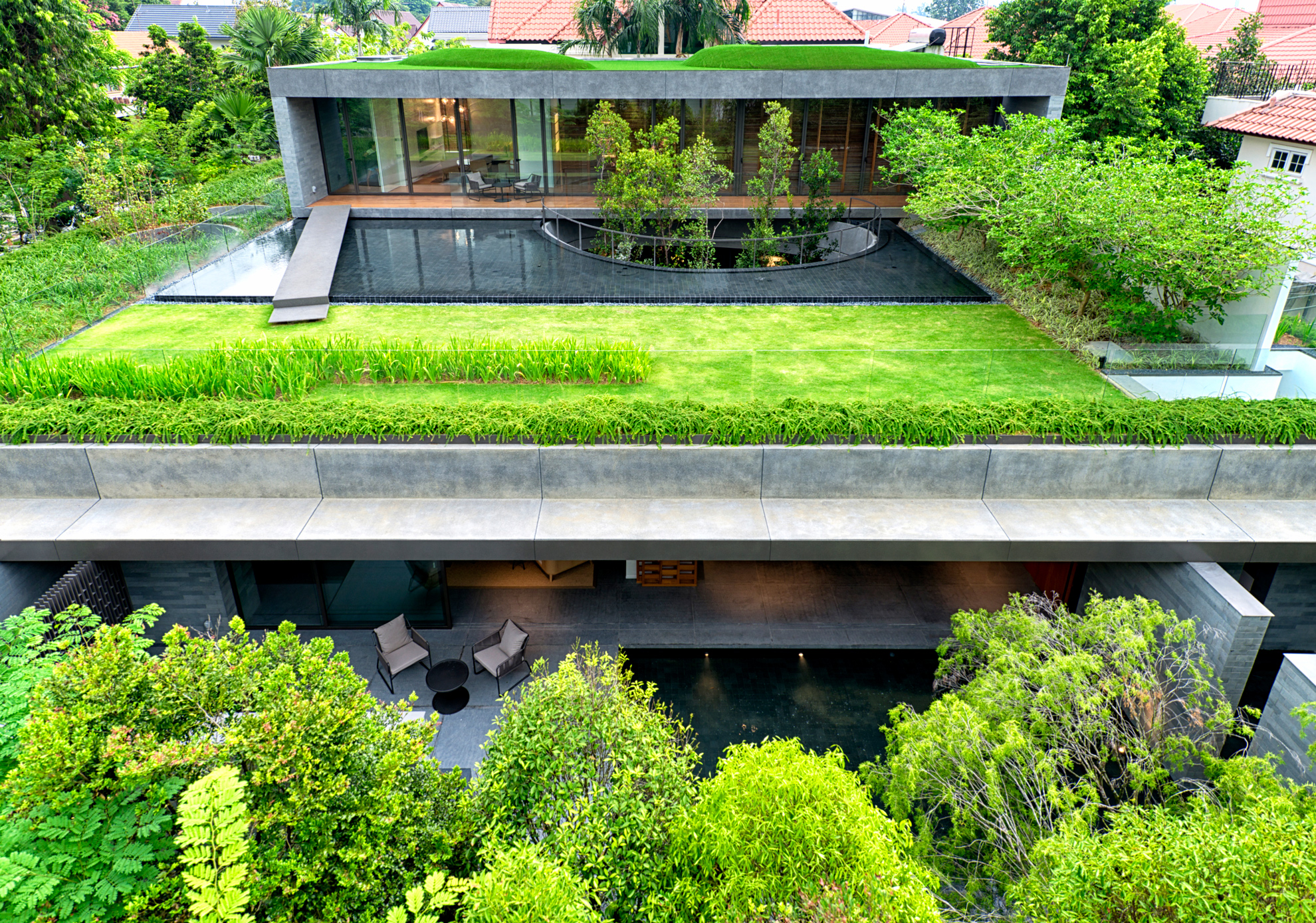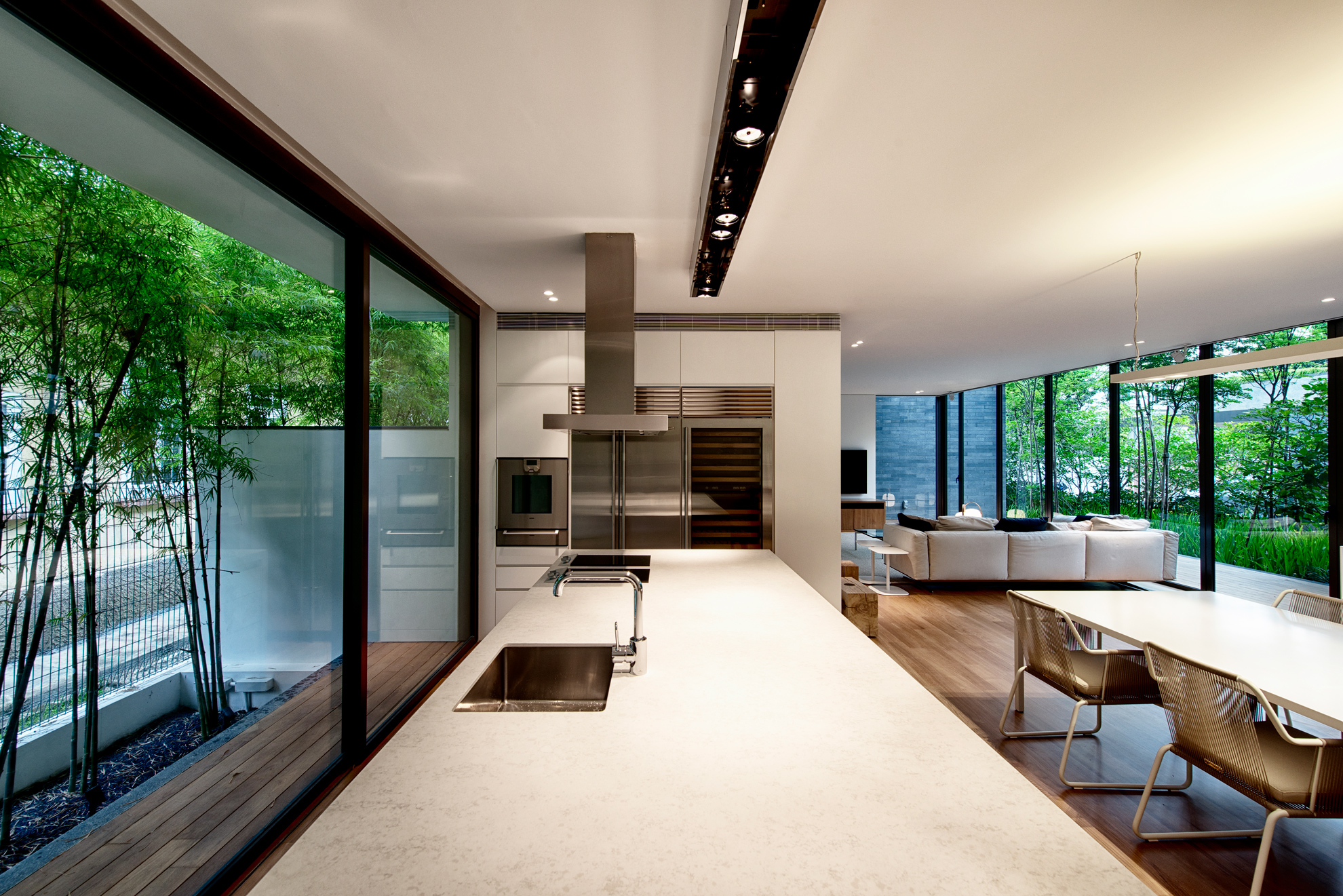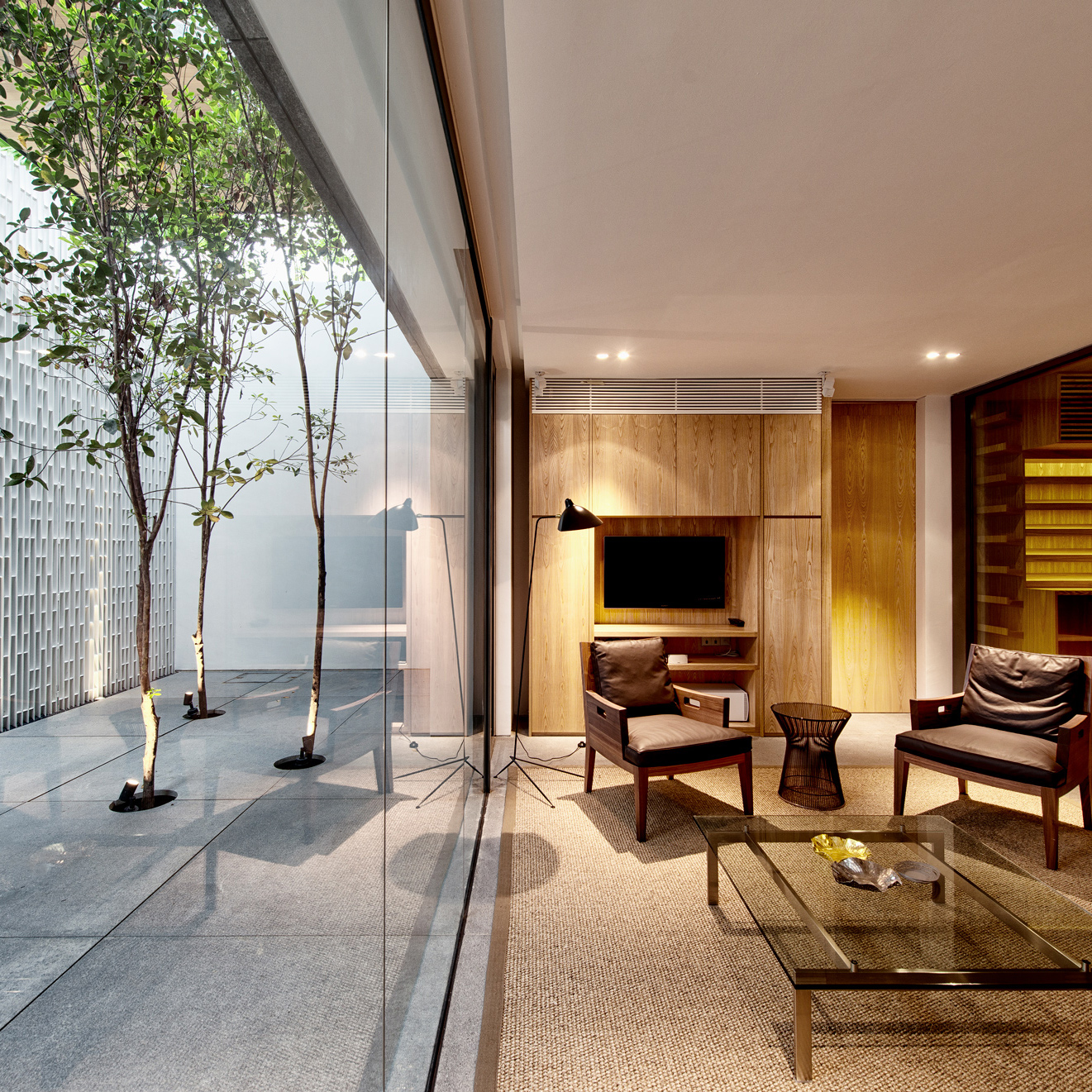 Just stumbled upon this spectacular project via Europaconcorsi - from the office of Farm; a cross disciplinary design practise based in Signapore. And oh, won't it just be lush to work for a creative and insightful office like theirs .... check them out here.
Back to Wall House: In essence two separate houses - becoming one connected space through a central courtyard - and that's exactly what the client brief requested. The use of various materials and textures, shapes and plenty of glass and greenery allows the inhabitants - a retired couple in one house and one of their children in the other, to enjoy inspiring views from almost every angle.
I love the willowy trees placed thoughtfully throughout and around the property, lots of greens and water features all around. And just imagine cooking dinner in that kitchen! I totally love this kind of living where the outdoors become part of the indoors, and vice versa.
Images via Farm