This is the winter retreat of
Deko Editor-
Ulla Koskinen and her family. The Barn (Lato) is a prefabricated house by the Finnish Kannustalo company and designed to the last precise detail by Ulla Koskinen herself. The house was mostly build by Ulla and her husband.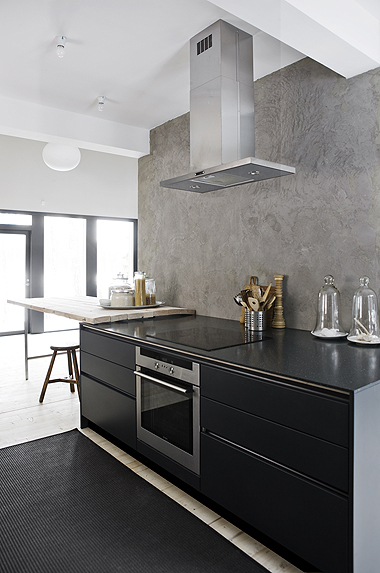 It has a cozy and natural interior, and use of subtle colour tones creates the perfect retreat from the wintry snow and cold . I love the light stained floorboards and the grey concrete walls gives it an almost rustic feel. Odd chairs around the dining room table and vast windows invites the natural beauty of the countryside to form the perfect backdrop for this soothing and cozy inviting space.
Ulla Koskinen is also the creative force behind the 'Woodnotes' Design Team.